Pokud si chcete zasoutěžit, tak na
Baby-cafe.cz
probíhá tento měsíc soutěž pod patronací našeho blogu.
Každý účastník obdrží malou pozornost :
A tři nejhezčí dílka (hlasuje se přímo v galerii na Baby-cafe.cz
ještě navíc dostanou náš skvělý letní kit Playground!

Veškeré informace najdete na nástěnce Digiscrapu na Baby-cafe.cz (úplně dole)

*****
August challenge on Baby-cafe.cz with Aprilmouse and Hanulienka design!
Every participant will get a little bonus, three best LOs win our
summer kit Playground!
Rules: Template layout - One day in your life...
Use template inspired by
Helen Clyde
- I remake it for our challenge to be only one page:
Here is LO from Helen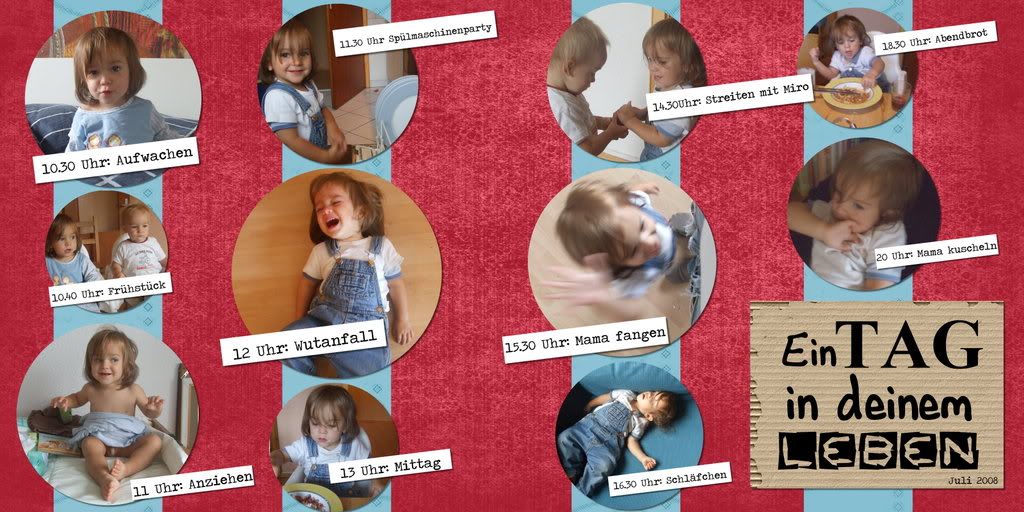 Template for challenge you can download
HERE
You can leave comments with link to your LO and last day I will get them to babycafe gallery for voting of members :) Leave contact for bonus!